Bingo Liner Review
66
Bingo Liner Overview
Bingo Liner is another one of the UK`s downloadable bingo sites. They offer the chance for you to play bingo in a 3D world on a liner. Move your avatar around the ship and stop off to get yourself a drink from the bar before heading up the stairs to play bingo.
Signing Up
Signing up in very quick and easy with just one form to fill out. You don`t even have to fill out your credit/debit card details straight away because they give you a £10 Free trial.
The download speed is very quick therefore you don`t have to wait around for ages until you can start playing bingo. The account was very easy to fund, simply clicking on "cashier" in the bottom left of the screen brought up a few options for transferring money into the account.
You can also become a VIP which will give you the chance of winning exclusive competitions and get some of the best promotions. Becoming a VIP is based on how much time you have spent on the site, your past deposits, your past wagering and feedback from the CM`s. All players who get to become a VIP will be notified by email every month.
Homepage
The hompage could do with a lot of updating, it looks old fashioned and slightly American, that aside, its quite good website and is at least very easy to find your way around. The hompage is full of the latest promotions and big winners on their site along with some nice testimonials from the bingo players.
You can also view the walk and chat software and see how your character looks in different colour clothing. You also have more options of colours in the bingo hall in the "my personality" options.
Playing Bingo Liner
Playing on Bingo Liner is very much like Bingo Cafe so again if you like playing the Sims you will love playing this.
When you first go into the lobby you will find yourself stood in front of the bar. Walk upstairs to get to the games room. When you go into the games room a page will show a listing all the bingo rooms and slot machines etc.
When you pick a bingo room you can click on a seat and sit down, you chat at your own table using the "talk" section on your screen or you can chat with the CM in the main chat box. This pops up separately which I don`t think is great as it just means having another window open.
The bingo tickets could be quite pricey at 25p each but there was only seven of us so it wasn`t difficult to make the money back up either.
There was a large selection of slots and scratch cards to choose from with some big jackpots to be won.
Our Verdict
The site needs a whole lot of updating and with the tickets being a little expensive it wasn`t a cheap day. The chat was very friendly and helpful and if I had any questions the CM`s did their best to answer. If you like playing Sims and pretty good bingo bonuses and chat then you should give this bingo site a go!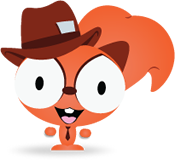 Site Design

8/20

Bonuses

16/20

Games

14/20

Jackpots

12/20

Community

16/20
66/100Overall Score
Play Bingo Liner
Comments
Add Comment
Sorry, you need to be logged in to post comments.
Sign up to Bingo News
Sign up and earn cash prizes with our free-to-play social gaming!
Top 5 Bingo Sites
1

William Hill Bingo

2

Gala Bingo

3

Mecca Bingo

4

Ladbrokes Bingo

5

Sun Bingo
Get all the
latest

bingo