Cheeky Bingo Review
76
Cheeky Bingo is a brand new site that went live in Febuary 2009. It is owned and run by Cashcade who also own and run Foxy Bingo and Think Bingo. With two great sites like those already running at the top of the stack, Cheeky Bingo is bound to take off.
Signing Up
Signing up is very easy to do and you just need to fill out one quick form. Although it could concern a few people because you have to fill out your address and bank details straight away unlike some other sites where you don`t have to do it until you want to deposit some money into your account.
When you have finished registering at Cheeky Bingo you will be taken to a starting page with a small thank you note for signing up and you can also deposit at the same time. When I was reviewing the site there was a lot of slowdown on the depositing side though this could have been because of the free bingo that was on offer overloading the site.
It is very easy to deposit into your account just click on the money amount you want to deposit, click on deposit and you are done. Plus when you deposit £10 you will get £20 free which is great for some extra games of bingo. Yay.
When you have finished depositing in your account you can just click on play now it will take you into the bingo lobby where you can start having some fun!
Homepage
The homepage has a very funky design but it does use some flash so it could be a bit slow loading on some peoples computers. There is no sign of any pink what so ever on the homepage so that is also a big bonus point for the site (as much as I love pink it gets boring).
The site is very easy to navigate and find your way around with the usual menu options across the top of the page.
With the website being brand new it doesn`t have as much as some of the older sites, it is all based around the great offers they have on at the moment although boasting about free bingo rooms and real cash wins is enough to tempt anybody in!
Playing Bingo on Cheeky Bingo is great fun and with 9 bingo rooms there`s plenty to choose from. The tickets are very easy to buy just click on the one you want or use the buttons at the side, when you have got the tickets you want simply click "purchase tickets" and you are on your way.
The chat was always friendly and very helpful and I found it a lot of fun chatting to all the other players in the room.
The free bingo rooms are great and you win real cash prizes which is even better but there was always over 200 players in the free bingo rooms so your chances of winning were pretty slim.
At the top of the chat box you can see who the chat moderator is and you can also see who else is chatting in the room.
If you got bored of the chatting (which is very unlikely) you could entertain yourself by playing on the slot and instant games as there is plenty of them to choose from.
Our Verdict
Even though its a brand new site and its got a way to go to catch its sister sites up, it is a very good site. It is very well designed and is definitely worth £10 to try it out for yourself.
The only disapointment was that the site wasn`t at all cheeky but never mind you can`t have everything.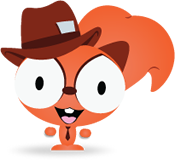 Site Design

14/20

Bonuses

14/20

Games

16/20

Jackpots

14/20

Community

18/20
76/100Overall Score
Play Cheeky Bingo
Comments
Add Comment
Sorry, you need to be logged in to post comments.
Sign up to Bingo News
Sign up and earn cash prizes with our free-to-play social gaming!
Top 5 Bingo Sites
1

William Hill Bingo

2

Gala Bingo

3

Mecca Bingo

4

Ladbrokes Bingo

5

Sun Bingo
Get all the
latest

bingo