Bingo Scotland Review
74
Bingo Scotland Overview
Bingo Scotland is part of the Think Bingo family, like Think Bingo Cosy. The free £5 isn`t as much as some bingo sites are giving away but it gives you a great chance to get a feel for the site. Bingo Scotland has great chat moderators that are always friendly and helpful so why not try it out for yourselves.
Signing Up
Signing up was very easy to do with just one form to fill out. Simply enter an alias name of your choice and your address and you are done, you don`t even have to enter your card details until you go to deposit in your account. With £5 free to play with you don`t even have to deposit right away.
When you do go to deposit into your account it is very simple. It automatically saves your name and address details so all you need to do is enter your credit/debit card details and click on the amount you want to deposit. It is as simple as that.
Homepage
The homepage has been kept very basic but has an obvious Scottish theme with a tartan style background and a map of Scotland. If you spend too much time on the homepage the bouncing ball in the middle can get slightly annoying.
The site may be a little slow on some customers computers as they use quite a bit of flash on their homepage.
I did come across a few technical issues on the homepage such as the terms and conditions link wouldn`t work in Firefox but would work in Internet Explorer. I think Bingo Scotland should take a little bit more care in making sure their site works in all internet browsers as this could lose them vital bingo players.
Playing Bingo Scotland
Playing bingo on Bingo Scotland is great fun and the chat is fun. I even won a chat game which I never do!
I played in both the 90 Ball and 75 Ball rooms and both were great fun and the chat was pretty good in both as well. All the other players were nice and not just the CM`s. It was very easy to buy your tickets just click on the ones you want or use the numbered buttons at the side and then click on "purchase tickets now".
The bingo caller was fairly good and not too annoying although he did tend to over pronounce the numbers which was a little strange.
Whilst in the bingrooms if the bingo chat isn`t chatty or friendly enough for you it is worth having a look round as you can switch chat rooms and stay in the same bingo room which is a nice feature.
Our Verdict
The site is very good to play on and I enjoyed my time at Bingo Scotland. The homepage could do with a few updates to make sure that it works on all internet browsers but I found this was only one minor problem and would certainly consider playing at Bingo Scotland again.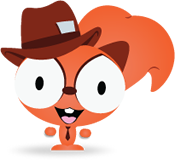 Site Design

12/20

Bonuses

14/20

Games

14/20

Jackpots

16/20

Community

18/20
74/100Overall Score
Play Bingo Scotland
Comments
Add Comment
Sorry, you need to be logged in to post comments.
Sign up to Bingo News
Sign up and earn cash prizes with our free-to-play social gaming!
Top 5 Bingo Sites
1

William Hill Bingo

2

Gala Bingo

3

Mecca Bingo

4

Ladbrokes Bingo

5

Sun Bingo
Get all the
latest

bingo