Bingos.co.uk Review
84
Bingos.co.uk Overview
Bingos.co.uk is a bingo site that also has the TV channel! Play Bingos.co.uk live on TV on Sky channel 867. Bingos.co.uk uses some live bingo calling on the site which makes a bit different from all the others out there. Unfortunately there is no sign up bonus but you do get your money doubled on your very first deposit.
Signing Up
Signing up to Bingos.co.uk is very easy and hassle free. You just need to fill out your usual information and you are done. Once signed up you will need to deposit into your account to play as there is no free bonus money with this site.
When you do go to deposit into your account you will be awarded a 100% deposit bonus and for all subsequent deposits you will be given a 25% bonus.
Homepage
The homepage on Bingos.co.uk is very funky and colourful with lots of orange and other bright colours.
The site is generally easy to navigate and find your way around although I couldn`t find certain pages such as promotions and information about chat games which is a shame but everything else it well placed.
Playing Bingos.co.uk
Playing on Bingos.co.uk was fun and entertaining, there were only two rooms which isn`t much but with plenty of slot machines and other games there is plenty to keep you happy. To top it off some of the slots on Bingos.co.uk had some rather large jackpots to be won.
The chat at Bingos.co.uk was friendly and helpful and the CM`s would happily answer any question I had about the bingo site.
Buying your bingo tickets is easy you can either click on the ones you want or just use Quick Buy. There is also the option to change your bingo cards if you don`t like the ones that you are given.
Once a game has started you can also buy your tickets for the next game so if you happen to be away from your computer you won`t miss out on the chance of winning.
If your getting bored of playing bingo on the internet why not turn to channel 867 on sky and try playing bingo through your TV. It`s the new way to enjoy a great game of bingo.
Our Verdict
I really enjoyed playing bingo on Bingos.co.uk the CM`s and other players were all very friendly and the chat was lovely.
The site is easy to navigate and simple to sign up to. The site doesn`t offer the best in sign up bonuses or promotions but as it is so friendly I would definitely go back and play on this site again. Plus of course you can play bingo from the comfort of your sofa by switching to channel 867 on your Sky box.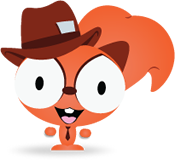 Site Design

18/20

Bonuses

14/20

Games

18/20

Jackpots

16/20

Community

18/20
84/100Overall Score
Play Bingos.co.uk
Comments
Add Comment
Sorry, you need to be logged in to post comments.
Sign up to Bingo News
Sign up and earn cash prizes with our free-to-play social gaming!
Top 5 Bingo Sites
1

William Hill Bingo

2

Gala Bingo

3

Mecca Bingo

4

Ladbrokes Bingo

5

Sun Bingo
Get all the
latest

bingo